Antwerp Diamonds
Diamonds From Antwerp, Belgium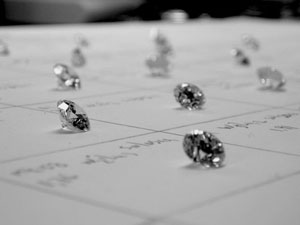 This Spring, James Wolf is off to Antwerp…
"The Diamond Capital of the World"
Jim is excited about his upcoming trip to buy diamonds direct from Antwerp the leading diamond cutters of the world. This opportunity allows him to select from Belgium's vast inventory exclusively for you. Top quality diamonds in the size, shape, quality and price range you desire.
If you would like to own a spectacular handpicked diamond chosen just for you, now is the time! Stop in and allow Jim the opportunity to be your personal Diamond Broker. With Jim's 40 years experience in the jewelry industry and knowledge of diamonds it would be his pleasure to select the perfect diamond that you desire. The process is involved. Parcels and parcels of diamonds will be looked at and each diamond will be carefully inspected, and evaluated to meet our high standards and our customer's high expectations.
Stop in prior to April 5th before Jim heads out, no request is too small or large, and no special request is beyond the reach of our Antwerp suppliers. Jim will search for diamonds based on your specifications.
Jim believes that his customers deserve the highest quality for the best price. Diamonds are an important touchstone that represents our deepest emotions. He wants to preserve those memories for you and your children.